The Smarter Zoning System with Radiant & Forced Air Control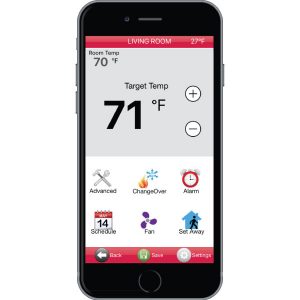 The Wi-Fi Zoning System by HBX Controls offers the highest degree of comfort management, allowing you to control up to 20 zones remotely to maximize comfort and energy savings. The system incorporates multiple heating and cooling modes, DHW, and selectable priorities to accommodate for small to large systems. Each Zone can be viewed or configured from your smartphone or tablet devised, allowing you to control your comfort anytime, anywhere.
The system incorporates a zone control, programmable touch screen and digital thermostats, Wi-Fi communication module and mobile app for Apple and Android devices.