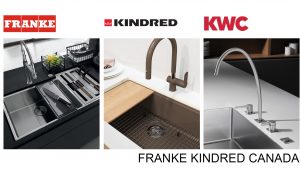 Points West Marking is pleased to announce that we have partnered with Franke Kindred to represent their product in the Alberta Region. We are very excited about this opportunity and to be able to continue our trade partners with yet another great brand!
Franke Kindred Canada has been a leader in the development, production, and marketing of stainless steel sinks for over 70 years.  They were the first manufacturer in Canada to produce and market stainless steel kitchen sinks!
As a member of the multinational Franke, they have more than 100 years of sink manufacturing expertise upon which to draw and include products from their facilities around the world in their Canadian portfolio.